A lot of people refer to their children as their "mini me." Do we just say that because it sounds cute, or do we actually mean it? Is your child a smaller version of you, and, if so, is that a good thing? We all have...how shall I say this?... "unsavory" characteristics that we don't like. Are you passing those on to your child?
A lot of the time, we aren't even aware of the things we do and say. We go through life behaving in the same ways we've always done and rarely stop to examine what we're really doing, what message we're really sending. We get frustrated when our children are impatient, mean, greedy, and bad tempered, but do we think of where they get it from?
We all owe it to ourselves and our children to be more aware of our thoughts, our words, our behavior.
This is a wonderful 10-min video about the choices we make and how they affect others. The whole thing is good, but if you're in a rush, fast forward and watch from 4:41.
Watch this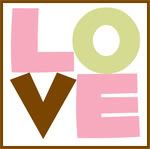 Zara's Mommy,
Nadirah Angail