I thought I was done with this topic when I wrote "
Whore-in-a-box
." Guess not.
Baby Z isn't even into dolls yet, but I'm sure she will be one day, so I like to scope out the scene, you know, get a lay of the land. I want to know beforehand which dolls are up to my standard and which ones ain't coming within ten feet of our home.
So, there I am walking through the toy aisle at K-Mart and I pass a "Barbie Basics" display, full of a nice variety of Barbies in various variations of the little black dress. Now, I'll start off on a good note: I loved the diversity of the dolls. They had every skin color from pale white to the darkest shade of brown. I applaud them on that. Ever little girl needs to be able to see a doll that looks just like her.
What I don't applaud them on is this...
I literally stopped in my tracks when I saw this "no bra required" plunging neckline on a doll, you know, those things little girls are supposed to play with. I bet Mattel would make the claim that these dolls are "collectors items, meant for a more mature crowd." Sure, they said the same thing about candy cigarettes. I don't care what your PR guy told you to say, when you make a TOY and then place it in the TOY aisle, the message is blindingly clear.
I remember some years ago they came out with president Barbie, astronaut Barbie, banker Barbie, and whole bunch of others that were supposed to clean up Barbie's image and make her more of a tool of empowerment for girls... Guess president Barbie wasn't selling. They needed to sex it back up to get back in the black. And really that's a shame, that the more provactively dressed dolls sell better. I'm certain if people stopped buying Barbies (and Bratz) and only bought dolls that wouldn't make a grandmother clutch her pearls, they'd pull these things off the shelves immediately. Unfortunately, most of these companies only care about money, which means they'll supply whatever we ask for. If there were a big enough demand for Streetwalker Barbie they'd definitely make that. Get a petition going for Crackhead Barbie and watch them deliver.
We are the ones in control. We parents need to stop buying these sexed-up dolls and demand something more appropriate. It is up to us. Let's let them know this isn't okay.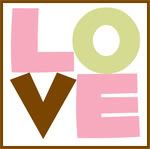 Zara's Mommy, Nadirah Angail