I have a daughter. She's freaking awesome, but I've met people who only have boys and couldn't be happier about it.
"I'll take 10 boys over one girl," I overheard a woman say while I was maturnity shopping in Old Navy. I rushed to put my hands over my belly, doing my best to cover the spot where I thought her ears might be.
"Don't listen to her," I told me baking baby.
Are girls really that hard? I've hear so many women say they don't want girls.
"Too much attitude."
"Too much hair."
"Too moody."
Maybe women who say this know they put their own mothers through it, and aren't ready for the karma. I'm not sure what the deal is, but people definitely seem to favor boys. I favor healthy babies, regardless of the sex, but I still feel the need to look a little deeper into this issue. For those of you that prefer boys, leave a comment and let me know why. For those of you that prefer girls, do the same. I'll start. (See my comment below.)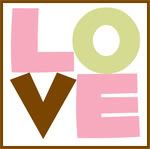 Zara's Mommy,
Nadirah Angail