First of all, shout out to Baby Z for completing her first year of life! What a big girl! What a blessing! I am thankful!
***
I like to talk to Baby Z while she sits on the
potty
. It doesn't matter what about (I know she's focused on the task at hand) but I like to use the time to deliver some important messages.
Sometimes, I just sing songs that I make up on the spot. Sometimes, I show off my baddest dance moves. Other times, I'm a bit more serious. I tell her how wonderful she is and how much she is loved. I tell her that I will always support whatever she does in life as long as it is good and honest.
Lots of parents want their children to pick up where they left off, succeed in all the places they couldn't or follow in their footsteps. As a writer, I'd love for her to take that same path, but I acknowledge that she doesn't have to.
I don't want her to grow up feeling pressured to do what I want for her. I want her to be free to pursue what she wants. So many people
neglect their own dreams
to make their parents happy. Her father and I are already happy with her, and we will continue to be as long as she does her best and does what is good.
I'd hate to stifle her creativity. It may be in her to do so much more than be a writer. I have no right to stamp that out. I like to use everyday moments, like potty time, to instill a strong sense of support and acceptance. Children can make some horrible decisions when they feel unsupported and unaccepted. She's only one, and I know I may be jumping the gun a bit, but is it ever too early to prepare your kids for the future?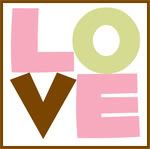 Zara's Mommy, Nadirah Angail