So, I guess this title is pretty harsh, but, really, I think it's kind of fitting. Or maybe video ho-in-a-box is better. No? Still, too harsh? Well, I don't know what to call it, then. All I know is it's not appropriate for
little girls
. A scantily-clad, makeup-covered doll that comes complete with her own bling? What a perfect way to advertise sex and materialism to our daughters.
What ever happened to dolls that look like this?
I used to LOVE my cabbage patch doll. Now, dolls look like you have to show ID just to buy them. This, on top of shows like
Toddlers and Tiaras
, is a recipe for disaster. Childhood should be a time of fun, learning and innocence, not mini skirts, blush and mid drifts.Why is there such a rush to grow our girls up?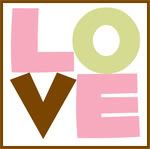 Zara's Mommy,
Nadirah Angail