It was about 3 in the morning, and I had to use the bathroom. No big deal. It happens, but she was awake. I knew it would only take a minute, so I left her on the bed.
BOOM! I knew what it was the second I heard it. I yelled for her father to scoop her up and he did. Luckily, we just happened to have a huge pile of covers and pillows on the floor, so she wasn't hurt, but it scared her. She just needed some reassurance that she was safe again.
In a few minutes, she was sleep again and everything was back to normal, but I had realized something. No matter how much parents want to
protect their children
, you can't shield them from everything. At some point, they're going to have to fall, get hurt, fail, experience rejection, feel sadness and anger. Everyone, including my little Zara, has to live their own life.
I know this. I have known this, but to realize it in that moment made it real, shoved it up into my face so I couldn't look away. It's hard to look at her and know that I can't do everything for her, but the sooner I accept that, the better off we'll both be.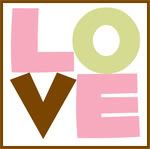 Zara's Mommy,
Nadirah Angail