D
on't you just love babies? They're so freaking cute, and they know it, because we're constantly reminding them.
"You're so cute!"
"That's my handsome little man!"
"Look at mommy's pretty baby!"
We've got us some cute kids, guys. But, is that all they are? We (myself included) constantly obsess over how they look, especially girls. What about how they are? Their talents, their characteristics?
I tell Zara a billion times a day how pretty she is, but I also tell her how smart, kind, funny, and caring she is. It probably doesn't really matter now, but when she gets older, she will internalize these messages and know that she's more than a pretty face. As mesmerizing as her eyes are, as adorable as her chubby cheeks are, as purely beautiful as her face is, I'd never want her to think she is nothing but a pretty face. I want to raise her to believe that her looks are the icing on the cake, not the cake itself.
In this world, it's easy for a woman to put all her stock in her looks. At the same time, it's just as easy for that woman to feel less-than, not good enough, not cute enough. Despite all the emphasis we put on looks, few of us are truly happy with them. It's like we see beauty as this bright, shining star that is just out of reach. We all want it, but no one can really reach it.
Shouldn't beauty be a whole expression of who we are, rather than a mere expression of how we look? Looks are important, but no more important than those qualities and traits that make you who you are. Zara, my sweet baby, as you grow and mature, I pray that you love your beautiful eyes. But, more importantly, I pray you love the beautiful person behind those eyes.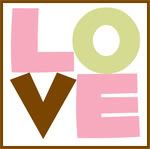 Zara's Mommy,
Nadirah Angail