B
reastfeeding was never an option. In my mind, it was just what you do when you have a baby, period. I watched my mother breastfeed my younger brother and my other relatives do the same, so it just came naturally. It wasn't until I was older that I learned that only about 36.2% of American moms breastfeed up to 6 months (CDC, 2003).
I've known some people say they tried breastfeeding, but gave up after a day or so because it was too hard. Others say they don't have the time. Others, still, simply aren't interested, and I understand that. Parenting is all about choices, and breastfeeding is a choice that mothers may or may not choose. For those that choose it, yea for you. For those that don't, I encourage you to give it a second thought. It's not nearly as hard as it seems.
It does require a commitment (like anything else in life worth doing) but the worst part is getting past the first few days. For most women, it's a new experience to have a little person sucking on you, so it definitely takes some getting used to. And it doesn't help that the baby's sucking triggers contractions in your uterus. After just delivering a baby, the last thing any new mom wants to feel is another contraction, but it's actually in our best interest. The post partum contractions help the out-stretched uterus to shrink back down to its normal size. (Can you say flat stomach?) Breastfeeding also helps
reduce your risk of breast cancer
, and it's insanely healthy for your little one.
If you're a busy mom who is thinking "All that sounds great, but how am I supposed to breastfeed and work?" Know that it is possible. If you can't keep your baby with your milk, keep you milk with your baby. With a quality pump, it only takes about 5-10 minutes to express a bag of milk. You can freeze it and send it to daycare with your child. That way your baby will always feels connected to you.
I can't explain how close breastfeeding makes me feel to my baby. I LOVE the slurping noises she makes. They're so loud and expressive, like she's thinking "OMG! This is the best stuff ever!" I'm amazed by the fact that God has given me a way to feed my child. Everything she needs is literally within me. No matter where we go, if she's with me, she's taken care of. I love that feeling.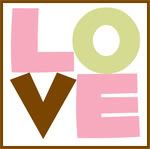 Zara's Mommy,
Nadirah Angail