I
appreciate my husband. I make it a point to tell him that on a regular basis, but after being a single mother for a weekend, I
really
appreciate him... like,
REALLY.
This past weekend, one of my friends was getting married and I had to attend. We've known each other since senior year in high school and I wasn't going to let the fact that she live in North Carolina (remember, I live in Missiouri) stop me. So, I spent some time looking for a cheap ticket and found a great price I couldn't pass up. With my Travelocity confirmation in hand, I packed my bags, I packed my baby and hit the road.
Usually when I travel, I like to get fly-something about a new city that just makes you want to break out your best-but this time was different. I couldn't find half my clothes because we had just moved, and I didn't want to take much because I knew I had to carry Zara. So, I packed a modest bag full of "just okay" gear, and tried not to be discouraged by the fact that I had zero pairs of earrings and no big, pretty scarves. On a lighter note, Zara was looking too cute!
I love carrying Zara in my Moby Wrap; it really was a lifesaver this weekend, but carrying her plus a diaper bag and a stuffed-to-capacity travel bag wasn't easy. Luckily, there were wonderfully nice strangers in the airport that came and helped him. I had people helping me with my bags, picking up things I dropped, and even getting my veggie sub for me from Quiznos! Thank God for kind, helpful people.
When it came time to get on the plane, my heart was about to jump out of my chest. I was terrified that Zara would scream the whole way there and I would become the most hated person on the flight. But of course, in true Zara fashion, she was peaceful and serene on both flights (yes, there were two).
My NC friends were more than willing to help me out with the baby, but she wasn't as open to them as they were to her. I guess she needed some time to get used to her new surroundings, because she cried everytime another person tried to hold her. That meant I, Nadirah, had to carry her around ALL THE TIME for the first few days. I'm used to being able reenergize while she is hanging with her father. That was not the case. Even though I had a marvelous time and would definitely do it again, it was so tiring. I couldn't help but think about people who really are single parents. What I went through in a weekend, they live with. You have to be so strong to do it by yourself. My hat goes off to single parents. You guys rock!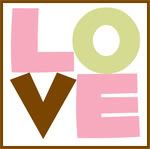 Zara's Mommy,
Nadirah Angail