Y

es, I said green smoothie, and I'm not talking about food coloring. Veggie-based smoothies are delicious and nutritious way to get your daily dose of vegetables.
I know what you're thinking. "Gross, I don't want any vegetables in my smoothie." I thought the same thing at first. If it weren't for my mother and her all-things-natural diet, I would have never considered drinking such an unconventional drink.
I consider myself an honest person, so I have to tell you this: I didn't like them at first. I didn't down the first cup and say "YUM, more please!" I said… nothing. I just swallowed the green drink and told myself I was better off for it.
It wasn't nasty; it just wasn't good. I love vegetables, but had never had them in liquid form. It took some getting used to, but now I LOVE it. I drink one every day.
There are tons of different green smoothie recipes, but I usually stick with spinach or a dark green lettuce (not Iceberg), an apple and a lemon. If you want to up your nutritional intake, use kale. It is one of the healthiest veggies you'll find.
Still not convinced? Let me appeal to your vanity. It is also great for your complexion and hair. I seriously noticed a glow about my face after drinking them for a few days. At first I thought I was imagining things, but my mother noticed it too.
**Update: Added 9/1/09**
Sunday night I was out at an event with a friend I hadn't seen in a while. One of the first things she said to me was "Your skin looks great! The best I've ever seen it." I told her it was the green smoothie.
My just-blended green smoothie. It was delish!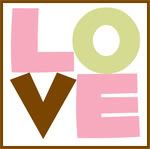 Zara's Mommy,
Nadirah Angail