M
y cousins, who are already parents, told me this would happen, so I'm not surprised. I just find it odd. It seems like every day I take Zara out, I get a comment from someone about how spoiled she'll be (or already is) from me holding her. I don't just get these comments from friends and family members. I get them from complete strangers who obviously were so affected by my baby-holding that they felt the need to come inform me. You mean to tell me it's wrong to hold my child?! The hospital gave me all this baby literature, but I didn't see that part. Better go double check.
Their assumption is that holding babies a lot makes then spoiled because they'll never let you put them down. My assumption is that babies, especially little ones, need to be held a lot to develop a a sense of safety in the world. They need to know that they're going to be cared for. Plus, the contact and stimulation is great for their brain development. Besides, what's the big deal? She likes it, I like it and it's not harming either of us. (I'd like to say it's not harming anyone, but seeing the way people respond to it, I don't feel comfortable making that statement.)
I'll admit, she does love to be held and will pitch a fit if she doesn't feel like sitting down, but I don't let it bother me, because I know if I give her what she needs now, she'll be independent and well-adjusted later. Sometimes I see clingy, whiny, anxiety-ridden kids and wonder how much attention they got when they were babies. Who knows? I could be wrong, but I'm sure holding her is not going to do any harm. She'll only be little for a short period of time, anyway. Once she starts crawling and then walking, being held with be the last thing on her mind, so I'm going to get all my holds in while I can.
Me and Zara in the Moby Wrap (which I love)
P.S. Sorry to anyone my avid baby-holding has offended.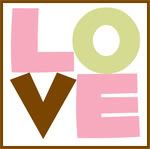 Zara's Mommy,
Nadirah Angail