A
nyone
with a baby knows what its like to take a fresh load out of the washing machine and find a bunch of your child's clothes still stained. This used to be frustrating. Not anymore. Thanks to my mother, I've found a natural way to clean stubborn baby poo from fabrics. All you have to do is wash the item by hand to get out the excess. Then put the wet item in the hot sun and leave it for a few hours. That's it. The sun will do all the work! To the right is a picture of a sun-bleached cloth diaper that was DIR-TY (and I mean really dirty). As you can see, its looks brand new, and it hasn't even been through the washer yet.
Note: You may not want to do this with
brightly
colored clothes because that sun is a power thing. It'll turn your red to pink and your black to grey.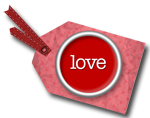 Zara's Mommy,