Sorry,guys, I know I've been MIA for a few days. Eid (my religious holiday) is coming up and I've been doing my gift shopping. Anyway, on to today's post...
I've never had a problem finding cute bras. I could always bop into any ol' store and get a cute one with fun colors and pretty designs for a low price. Now that I'm breastfeeding, I no longer have that luxury. These manufacturers must think that once you have a baby, you could care less how you look. I've gone from store to store and all I can find are plain nursing bras in a sweeping assortment of black, white, and that ugly "flesh" tone that in no way matches my flesh.
What am I supposed to do with a drawer full of plain black and white bras? Is it too much to ask for a purple or a pink, a polka dot or a stripe? Something! And what about a matching set? Can a sister get her match on? I'm a mom, not an old lady. It's bad enough that a lot of maternity clothes are either really ugly or really expensive. Now, I've got to deal with this. Uncool.
Part of me feels like it shouldn't matter, as long as it's fits and is easy to open. But the other part of me can't accept that. I deserve to be cute, even if it is hidden under my clothes.
P.S. That picture is NOT of me, just in case you were wondering.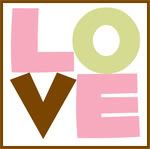 Zara's Mommy,
Nadirah Angail