I
love my daughter. She has these big, wonderful cheeks that draw a lot of attention, most of it positive. However, there are those that feel the need to talk about my "big baby" like she's a freak of nature.
"Whoo, that's a big baby!" said in a voice like they truly can't believe the girth of this child. Sure, she's nice and chubby, but no chubbier than she should be, so I definitely don't appreciate the uncalled for comments.
No, she isn't twenty pounds.
No, I don't feed her table food.
And yes, you need to stop talking to me because I'm about to get a big attitude. I'm a pretty nice person. I don't get mad all that easily, but it's the tone I find disrespectful. Some people say "Oh, I love those chubby cheeks." Or "What a cute little round baby," and they say it with love. I'm not talking about these people. I love those people. I'm talking about the ones that act as if they're looking at the craziest thing they've ever seen in their lives, like me and my baby can share clothes, or something. These are the ones that are about to make me lose my usually sweet disposition.
Just because she is a baby doesn't give people the right to say whatever they want. Just because you know me or are related to me doesn't give you the right to say whatever you want. My child is not oversized. She's a sweet little baby that loves to nurse, as she should.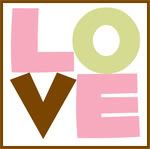 Zara's Mommy,
Nadirah Angail