B
aby clothes, especially those for little girls, have to be the cutest things in the world. They purposefully make them insanely cute and then charge an arm and a leg, because they know you'll pay it. When Zara gets older and is able to wear her clothes longer than a month or two, I may invest, but for now, its thrift store, baby.
Don't make that face. There's nothing wrong with the thrift store. If you're patient and willing to sift, there are some great finds in there.
Like this..
Baby Gap Checkered Overall Dress .
I got a lot of good things today (all of which totaled nine dollars) but this was really the catch of the day. It's a size 9M so I'll have to hold it for a little, but thats ok. I know she'll be so adorable once she can fit it. A lot of people think thrift stores are full of old, nasty used clothes, and you will see clothes like that there, but you can also get nice, popular brands Baby Gap, Carters, Children's Place, and Osh Kosh. Sometimes, you can even find brand new items with the tags still in place.
If you're ever bored one day and have about 5 dollars in your purse, try your local thrift store. You'll be so surprised at the great things you'll find for super low prices, like a 100% cashmere, knee-length coat for $5.98. I found that a few years ago. Don't know if I'll ever beat that. (Note: When I say thrift store, I mean real thrift store, not those fancy, schmancy "gently used," well-decorated places that pass themselves off as thrift stores. They charge way too much.)
For those that have never been to a thrift store before, be aware of a few facts:
-All thrift stores have "that smell." Don't be alarmed, its normal.
-The clothes will be in a huge undifferentiated mass. Don't get discouraged. Take a deep breath and get to searching.
-There will be a big 1985-looking wedding dress with puff sleeves on display. It's cool. You don't have to buy it.
-There will be tons of porcelain statues and garden gnomes that are pretty freaky looking to me. If you feel the same way, just don't look at them.
What's your best thrift store find?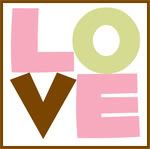 Zara's Mommy,
Nadirah Angail